Jeanne Groenewald
Managing Director
In 1997 Jeanne Groenewald, a wife and mother of two, decided to start rearing free range chickens in her back yard.
Armed with a strong entrepreneurial spirit and a BSc Agriculture in animal physiology and genetics, Jeanne ultimately grew her small experiment into one of the South African poultry industry's greatest success stories, while making a powerful contribution in the drive towards truly free range.
Jeanne has won several awards for her work, including the All African Business Leaders Award, and being named a Finalist for the 2015 Business Woman of the Year for Southern Africa Award.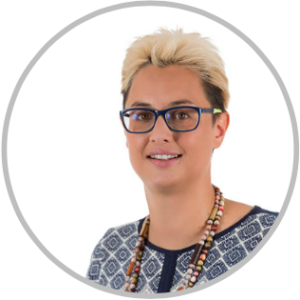 Linka Cameron
Executive Director
Linka completed her B.Sc. in Food Science (Biochemistry) in 2006, followed by a M.Sc. in Food Science (Detection and identification of wine spoilage microbes using PCR-based DGGE analysis) in 2008 at the University of Stellenbosch. She also completed further studies in general management and completed a Management Development Programme and a Commercial Negotiation course at the University of Stellenbosch Business School in 2011 and 2012 respectively. Linka joined the EFRC team as New Product Development Technologist in February 2009. In 2010 the position of Technical Manager (heading up the NPD and FSMS teams) was created and she fulfilled this role until 2011 when she was promoted to General Manager. Linka was appointed as Executive Director, serving on the Elgin Free Range Chickens (Pty) Ltd Board, in April 2016.
Taffy Roberts
Independent Non-Executive Director
D.O. "Taffy" Roberts comes with over 40 years varied experience, including FMCG food manufacturing and distribution industries. He has served at Marketing Manager, Marketing Director and Chief Executive Officer levels and has benefitted many other companies through his strategic management and Human Resource consultancy work. Taffy currently serves as the Lead Independent Non Executive Director of Cape Pine Investment Holdings, where he has been on the Board since 2008. Taffy joined the EFRC team with the start up of the Board in 2015 and is currently serving as Independent Non-Executive Director on the Elgin Free Range Chickens (Pty) Ltd Board.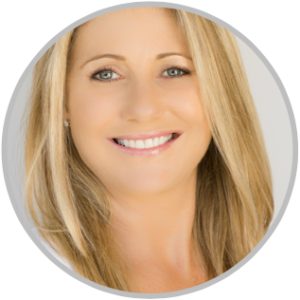 Robyn Jackson
Independent Non-Executive Director, Chairman
Robyn was the founder and managing director of Samair, an air-conditioning distribution company in the Western Cape and a partner and director in several other national air-conditioning companies. After selling her interests in 2012 after 20 years in the industry and having developed a keen interest in corporate law; governance; ethical business practices; and business development - Robyn became a partner in a governance company and through the process enhanced her knowledge in all these areas. She consults for their clients in an independent capacity as a non-executive director; business mentor; and executive coach and continues her business and leader development through her own consulting and coaching practice. At the end of 2015 she completed her EMBA (cum laude) UCT (GSB) with a focus on strategic management, critical thinking, and leadership development and is currently doing additional courses in leadership and executive coaching at UCT.
After being approached by Jeanne to set up a board in mid-2015 - preparations and interviewing, through the Institute of Directors of South Africa (IoD) went into full swing. A board with a diversity of skills and perspectives providing an accountable and ethical team, leading the company's governance process - was elected and held its first board meeting in the last quarter of 2015. This board not only support and respect the ethos and integrity that Elgin Free Range Chickens (Pty) Ltd is known for, but provide strategic value for the company's future journey.